Tasting Room

{ DESTINATION: PORTALUPI TASTING ROOM }
The second you walk in the door you become part of the Portalupi family. Jane Portalupi and Tim Borges, a husband and wife team and their staff will greet you at the door and make your visit unforgettable. Influenced by their rich Italian heritage and years of experience in the wine industry, your palette and mind will leave enriched with a wine country memory that will last forever. We are open 11-7:00 daily for wine tastings. Reservations are not required for tastings.
If you would like to enjoy our Food and Wine Pairing, we feature 4 of our wines with local artisan cheeses and hand cured salumi perfectly paired with our wines, book a reservation 24 hours in advance. (Your credit card is not billed but required for booking) $30/person.
Call for a Reservation: 707-395-0960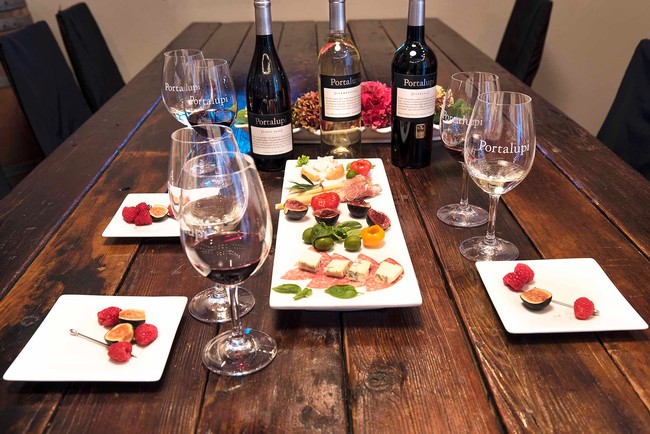 Located just 1 block off the Healdsburg plaza at 107 North Street.
Open daily, 11:00 am to 7:00 pm. Call 707-395-0960.